19 Oct

Tyrecare to exhibit at Auto Trade Expo 2016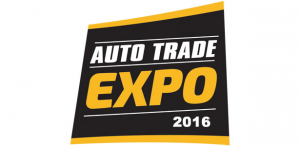 Following the hugely successful shows in 2014 and 2015, Tyrecare will once again be exhibiting at the Auto Trade Expo in the Citywest Exhibition Centre on October 22nd and 23rd.
They are excited to have Carlo Alaroni from AC Hydraulic joining them on stand 3F this year. He will be a great source of knowledge for customers in promoting some new additions to the range and as particularly as AC Hydraulic launch their new 10 year warranty on al new garage equipment.
On display this year will be a range of Italian air compressors from Fini, including both reciprocating piston and screw type units. Following last years' popularity with the Truck and Heavy Commercial visitors, the AC Hydraulic GD-2 Pit Jack will once again be available for demonstration and not forgetting their bestselling 2 ton Trolley Jack, the AC DK20 will be available to buy and take home on the day.
Impact Wrenches from Universal Tools, the "Kema 1" Bead Breaker from Kema and a range of Torque Wrenches from Norbar will also be on display.
Having expanding their Wheel Service Equipment offering this year, in addition to GS Boxer machines, Tyrecare will be showcasing the LC887N Tilt-Type Tyre Changer from Bright Technology. Obtaining exclusive distribution rights for the Bright brand to Ireland and Northern Ireland earlier this year, Tyrecare are now in a position to offer garages and smaller tyre centres an affordable alternative to the popular range of GS Boxer equipment whilst still offering the quality that customers have come to expect.
Be sure to drop by stand 3F to meet the Tyrecare team and to take advantage of special show pricing which will be available to show attendees until 31st January 2017.
For full show details, visit www.autotradeexpo.ie